Based on a concept by lighting designer Durham Marenghi and his partner Jennie, Claypaky and CAST Group of Companies have launched WACKIT (WYSIWYG And Claypaky Kept Indoors Try-out) – a virtual lighting design competition for professionals and students from the UK and Ireland.
The organisers explained that while England is currently in a COVID-19 lockdown, colleges are still open, so students have access to lighting systems, making it an appropriate time to launch the competition.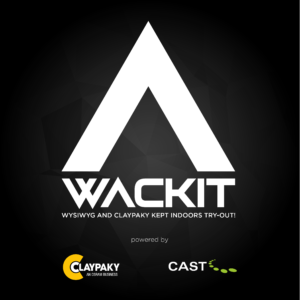 For the two side-by-side competitions, professional and student lighting designers are asked to create a virtual video of their work from a model of London's Royal Albert Hall. CAST is supporting WACKIT with free WYSIWYG educational licences for the period of the competition for professional lighting designers, and a 12-month free design educational licence for students.
There are three prizes to be won in both competitions. The initial judging, on social media, will define 10 finalists from each group. These finalists will be judged in January 2021 by a jury of lighting designers Paule Constable, David Bishop and Davy Sherwin, chaired by Durham Marenghi.
"As the clocks go back and we enter a darker time in our lives we wanted to support our peers, both old and new, by offering something creative and worthwhile to do," said Marenghi. "We hope that the WACKIT competition will be embraced by an industry hard done to, bring a little light into these difficult times and showcase the lighting talent that abounds in the UK and Ireland; a massive thank you to CAST and Claypaky for bringing this vision to life, stay safe, stay sane!"